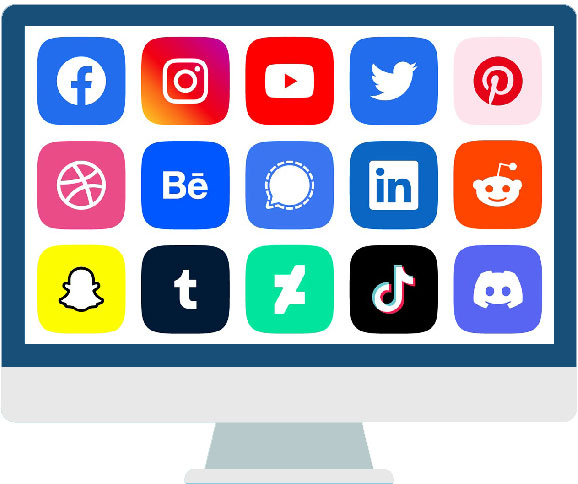 SOCIAL MEDIA MANAGEMENT
Our social media management service includes community management & monitoring, social analytics and advertising campaigns on all the top social media platforms.
We choose the best social channels according to your goals and brand personality.
GROWTH HACKING
We use resource-light and cost-effective digital marketing tactics to grow your audience quickly. And our high-impact content will increase engagement and make you stand out in the crowd.

GRAPHIC DESIGN & VIDEO EDITING
A fundamental part of your social media profiles is the graphic content. Bright, attractive images will create more engagement and enthusiasm in your brand.
Our graphic design services include logo design, illustration and photo editing. We also provide video editing services.